Expat Guide to Nicaragua Jan 2021 Nica Nuggets Newsletter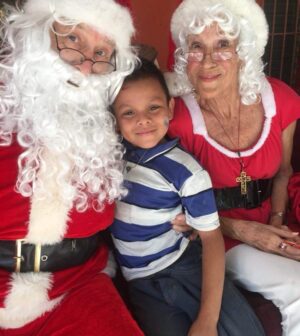 Expat Guide to Nicaragua Jan 2021 Nica Nuggets Newsletter
As we stated earlier in our first newsletter we will have a learning curve.
Just noticed, we did not place our latest newsletter on the website here below is the link to the newsletter————>
https://mailchi.mp/e4a905a285b1/nica-nuggets-01212021
Wishing you all an amazing 2021
Well, as you are all aware, last month we took over Nica Nuggets and the facebook page of Expat Guide to Nicaragua
We are happy to see a the new year and hopefully a turn for the better.
We all have seen the impact of the COVID pandemic with travel bans and requirements for covid testing.
There is a Nicaragua COVID Travel facebook page that will help those that wish to travel to Nicaragua during the winter season.  As some of you in Canada and Europe are facing home confinement. That's why we wanted to give you some advice if you wish to travel to Nicaragua and stay for awhile.
This Nicaragua Covid facebook page is called Nicaragua Flight / Travel Info.  Do check and verify the information with your local travel experts. If you require any specific information, we suggest you post on this facebook group.
Darrell recommended that we link our Youtube channel since we do more than just real estate.  We post on a daily basis on expat life, local information, activities, restaurants and yes, real estate. Here is the link to the our youtube channel ———-> Paul Daemen youtube channel 
Another facebook page we want to introduce is as follows.
Ghislaine created the expat ladies meet up group. Ladies you can connect via ———> Expat Women Only Group  Guys don't try to apply to get in Ghislaine checks all information, this is not a dating site, so just respect the ladies need to have thier own group.
Here is some information on the group: As written by Ghislaine, This is a place where we can support, ask questions, share knowledge, ideas, and stories.  Educate and comfort each other as we transition and grow into our lives while getting the most out of our expat journey in Nicaragua and surrounding areas. This is a safe place for women to just talk, ask advice and plan get togethers! Here is a video on one of the events held https://youtu.be/6cCVTXL7ANY