La Esperanza Granada October 2020 Newsletter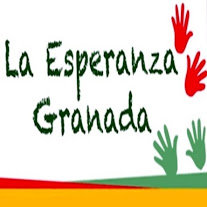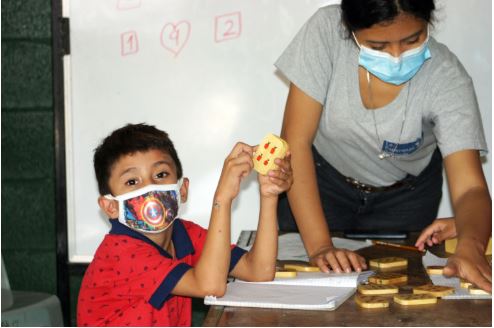 Dear Friends of La Esperanza Granada,

We want to share some news again about events in the Organization. As you know, after two years of leading La Esperanza Cindy has now handed over leadership to Roberto Picado the Operations Manager. Cindy joined the organization with a 2 year commitment and we have been really impressed and pleased how much progress we have made in spite of the difficult operating environment. Nicaragua continues to be a country challenged by the Covid-19 virus, a difficult economic situation and the complex political environment with elections to be held towards the end of next year.
With the changes in La Esperanza, we thought it's important to share with you a bit more about our board members below. All board members are volunteers and some contribute financially in addition to their time in the organization. They are a small group of Granada residents who want to make sure the organization survives and thrives in spite of complex economic and political realities. The children deserve nothing less.
In the newsletter next month the individual staff members will be presented to you. Seeing their faces and hearing their stories will hopefully provide you with more insight about who they are and inspire you to continue your support of La Esperanza Granada's work. Times are difficult for children in the current context. Many parents had their income derived from the tourist industry with jobs in local businesses. Many of these jobs have disappeared and many parents are unemployed or underemployed and are having a hard time making sure their children have food on the table. To support their efforts, we continue our ongoing emergency food distributions (we have recently added cooking oil to the basic food basket of rice and beans) that benefit more than 150 families with a bi-weekly food supply.
Our learning centres are open, we have a format that allows children to come to the centres daily. We have limited the number of children that can be together at any given time and have established strong sanitary and distancing protocols to protect the health of all involved. We are also delighted to start offering the online English Program in one learning centre and we are looking forward to having volunteers teach in the others centres.
One last important piece of information is that Pauline (I am sure many of you remember her) has recently been in touch with us and has offered her support to our small local team. She will help with correspondence, translation and with providing our new team with the history of La Esperanza. We are glad Pauline will continue to support us, this time in a new volunteer role from her home in Australia.
Please stay in touch with us and if you have any questions and concerns, do not hesitate to let us know.

Meet the Board of Directors
Regarding the board of directors, last February a new board was formed in which Beat Rohr was selected as President, Elizabeth Tapia as Vice-President, Mayra Orozco as Treasurer, Graham Holiday as Secretary and Nancy Bergman as Board Member. The following are brief sketches by each of them:

I am Beat Rohr who 4 years ago decided to retire in Nicaragua. I hold Swiss and Canadian passports.

I currently spend my time looking after a small farm and am engaged in La Esperanza as head of the board of the organization. I have accompanied La Esperanza over recent years based on my strong belief that education for children is absolutely key to their professional and emotional development. I am excited about the work of La Esperanza in spite of the many challenges we face given the lack of volunteers, tourists and the restrictions that both the political and health related challenges mean for us.

I spent most of my life working with International Organizations in Latin America and Africa, including as Regional Director for Save the Children, Regional and Country Director for CARE, and Deputy Director for UNDP. If you want to get in touch with me personally, I can be reached at

[email protected]

.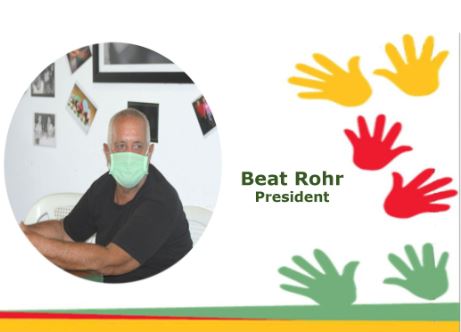 My name is Elizabeth Tapia and I am a teacher who has been working for La Esperanza Granada since 2012 in the high school program giving reinforcement to the students. I like to be dynamic when teaching which makes it easier for them to learn.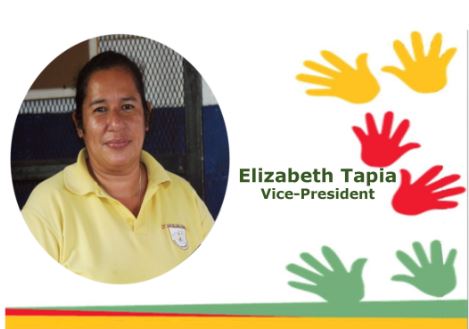 My name is Mayra Orozco and I have been in the education field as a teacher for over 38 years. In 2006 I started working at Pablo Antonio Cuadra School where I had the chance to work with LEG volunteers who gave integral support to the students. From 2012 to the present I have been the director of the school and I work closely with La Esperanza Granada.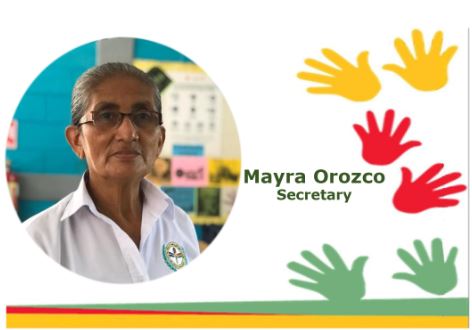 My name is Graham Holliday, and I am a director of La Esperanza Granada.  Having retired in 2016, I moved from Canada to Granada in 2018. My Canadian career was in the area of finance, mostly in the real estate industry. I have had a lifelong interest in social justice issues, and in my 40s decided that I would like to spend a good portion of my life focused on helping others. My first visit to Nicaragua was in 2007, on a volunteer vacation. I fell in love with the country.  Several years later I decided that to make the maximum positive impact on other people's lives, I should focus my efforts in one place. After travelling through much of Nicaragua, and meeting with many fantastic people working in the area of development, I decided that Granada would be where I would reside, and education would be the area in which I would focus. I am thrilled to be part of the LEG team, as they have shown, through bad times and good, that they can improve people's lives through education. I am particularly excited for LEG´s future, given the very strong team that Cindy Fair has put in place during her two years as Executive Director.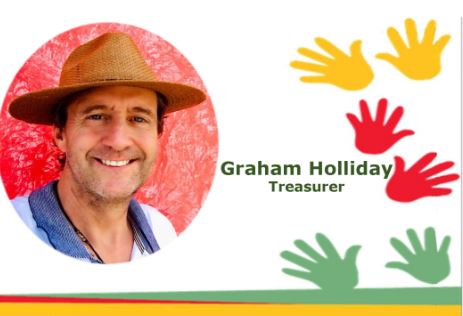 I'm Nancy Bergman and have lived in Granada for more than 18 years. I retired from my career with United Airlines once I discovered this beautiful place in the world where I knew I could make a difference and use my entrepreneurial skills. My sister and I restored and built a lovely Spanish Colonial house which became the Casa San Francisco Hotel in the historic heart of Granada. Our focus has always been the training and education of our wonderful staff who have become our Nicaraguan family. I also am the founder of Casa Granada Properties, a real estate company in Granada. I continue to work on economic development for women through sewing classes and product development. I served in the Peace Corps in Suriname where I worked on economic development for women with sewing and jewelry design. I was a member of the board of directors of the Northern California Returned Peace Corps Volunteers. In Granada I have always thought that education is the key to the future for my adopted country. I am delighted to serve on the board of La Esperanza Granada and to help them continue their amazing successes with educational help and enrichment in economically challenged communities. I'm especially focused on fundraising for this worthwhile organization.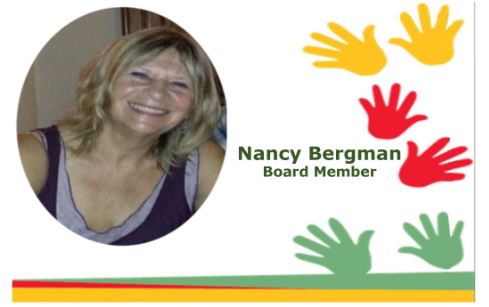 Pauline Jackson (Former Operations Director). After 14 years in Nicaragua, volunteering with La Esperanza Granada, 18 months ago I returned to live and retire in Australia.  During that time I have dealt with various health issues, thankfully well in hand now, and have taken time to re-settle, connect with family and friends etc.

I was fortunate that Cindy Fair was willing and able to take on my previous position of Operations Director and bring her professional experience to lead La Esperanza Granada through a very difficult time, brought about by both the political struggles of Nicaragua followed by the terrible pandemic now still affecting almost the whole world.

Of course, after so long as part of this wonderful organization, I missed my LEG family and friends, missed all the wonderful volunteers and donors I had been in contact with over the years, and mostly missed the opportunity to help where so much help is needed.

The many changes that Covid 19 have brought on the world include the fact that more and more people are working online, and I suddenly thought "Why not?" – I contacted Beat, president of the LEG Board, 'met' Roberto and Katherine online, and now have happily rejoined the La Esperanza Granada team. 

My position will be helping Roberto and Katherine with email and correspondence where it is at times useful to have a native English speaker.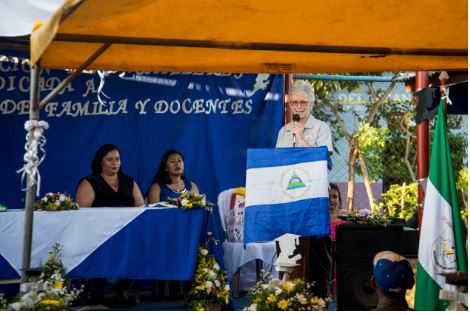 Learning Centers
We have continued our life skills program in the learning centers. We had a hygiene and a dental workshop last month. We delivered to the children a hygiene kit which contained a toothbrush, soap, hair brush, toothpaste and a towel.

During the workshop some educators pretended to be dentists and we could see that the children had fun learning. Kevin from the Amped learning center said, "I liked all the things I learned this afternoon because visiting the dentist is important in order to have healthy teeth, and we don't have to be scared to go to the dentist"

The Online English Program
After much trial and error we are delighted to once again provide the children in the learning centers the opportunity to use computers to connect with English speakers who teach them online from where they live in other parts of the world. We are in the process of looking for more volunteers who would be interested in working with our children in this program. Please let us know if you would be interested in teaching online.

The High School 
We are so happy to share with many of you the letters from the high school students.  These were provided thanks to the office staff, the Nueva Esperanza High School Teachers, and the wonderful volunteers from around the world who translated the letters.

Most of the students have returned to the school now and the LEG High School Program is running again support them by reinforcing their learning.

DONATE VIA PAYPAL
DONATE VIA BANK ACCOUNT

THANK YOU FOR YOUR DONATIONS! Donations: Sara Begona, Wendell Blubaum, Doug Langford, John Roberts, Stephanie Surrey, Brian Shea, Anastasia Alvarado.

Again, thank you so much to the many friends of La Esperanza Granada!
Stay safe. 

The Esperanza Granada Team.
Visit our website:
 www.la-esperanza-granada.org
Join us on Facebook
Our email address:
[email protected]

Our mailing address is:
La Esperanza Granada
Calle Corrales, Costado norte del convento San Francisco
Granada 40000
Nicaragua