The Many Faces of Nicaragua or Where to Live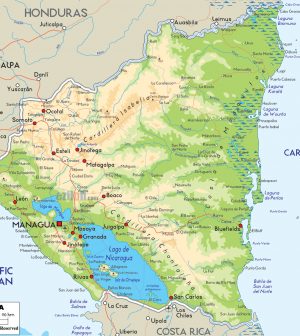 By Darrell Bushnell
This is a updated article I had written years ago but thought it worth repeating.
For whatever reasons, you have decided to move to Nicaragua but that is the easy part. Where will you live in Nicaragua?
We lived the colonial life in Granada for eight years then we joined a small minority by building a home just outside the city. Of the many queries we get, most people wanting to live in Granada want to live within four to six blocks of the central park. There are many reasons why. Most expats do not have or want to own a vehicle when they can just walk to everything. Most of the nicer homes are in that section of town. It is easier to visit other expats and most expats are retirees that are looking for a simpler life. Now we are seeing more and younger people moving here and some people do want to have a vehicle.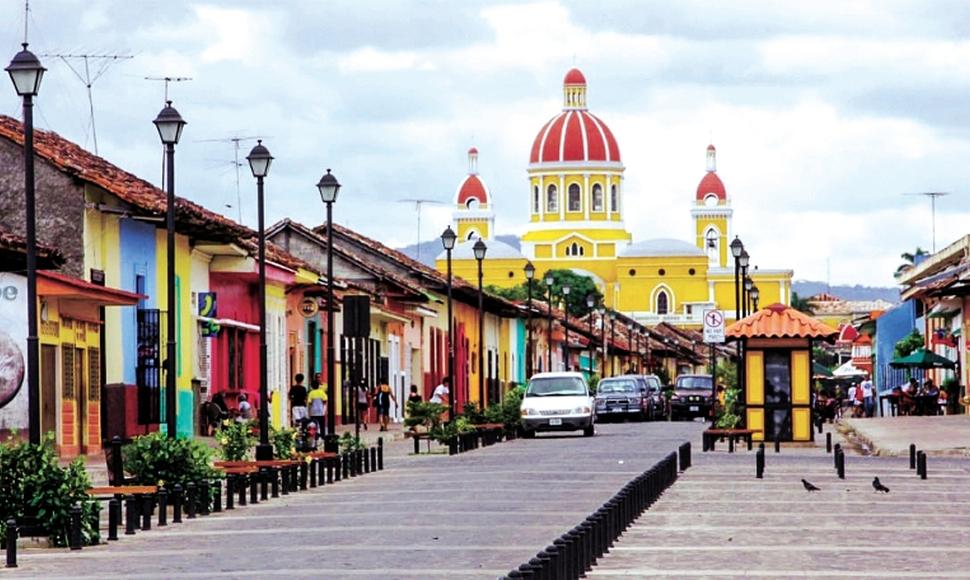 Cars are a bit of a hassle down here. They were much more expensive than in the states though prices have dropped considerably in the past 12 months and gas is somewhat less than $4 a gallon but has been as high as $5. You must have an annual emissions and vehicle inspection but many of us give the vehicle to an expediter who can make the process less painful. This is in addition to requirements such as each vehicle must have two reflective triangles and a fire extinguisher. And the police pull over vehicles regularly to see if you have all of this. This can be frustrating when you are following an ox cart with no brake lights but it is part of the experience of living here.
Granada is the most popular tourist destination in Nicaragua. Some of the wannabe expats that visit here comment that Granada is too hot or too noisy for them then they head out to Panama or Ecuador. Well, we seriously considered Panama but the people in Panama are just not as friendly as Nicaraguans. As far as being too hot, well that is one of the major reasons people come here and perhaps, the cost of living. But Nicaragua has so many alternatives for places to live. Yes, Granada and San Juan del Sur can be pretty warm depending on the time of year and the Leon area is even hotter. But there are so many other areas of Nicaragua to consider.
We are continuously amazed at how few people look at various locations within Nicaragua before settling down. We always warn everyone to rent for a while in several locations before deciding to buy or build. Amy and I visited Nicaragua for over five years before moving here and we still screwed up where we started living. We moved to just outside San Juan del Sur because we loved the ocean yet within four months we put the house up for sale and moved to Granada. SJDS is a great place to live but it just wasn't for us. Different strokes for different folks.
First, you must decide what you are looking for and some things you will not determine to be important until you have lived here for a while. For example, so many people arrive and state "I don't want to live in a gated community" or "I want to live among the locals far from the expats and immerse myself in the culture" or just want to live in seclusion. OK, those are admirable desires but after a few months you may well be wanting to meet others of like culture, education and background.  Most expats are older and we are not as flexible in body or mind as we used to be. But if you are renting, it is easy to pull up stakes and try somewhere else.
Many expats, especially from the states, their first concern is for good medical facilities nearby. Nicaragua has great, cheap medical facilities but most of them are in the capital city of Managua. It was not and is not our first priority. I will have to die someday and Nicaragua is a great place to finish your mortal life but that is another story. Besides, read the medical comparisons, the USA does not rank very well among developed countries.
What are you looking for?
Warm tropical weather or cooler temperatures?
Cheap cost of living or just cheaper than the states or Europe?
Close to or far from other expats?
Colonial living, urban, rural?
Close to medical facilities, airport, major stores?
Do you like solitude?
Do you want comfortable living?
Somewhere to open a business?
Beach front, mountains, pastoral, rain forest, river's edge?
Looking for some cultural events to attend?
Golf, tennis, fishing?
The good news is that Nicaragua has it all somewhere and it is possible to combine several of these traits in one location. For example, we like Granada but we later built a home one mile outside of Granada so we have proximity to Granada and Managua yet live a rural lifestyle.
Granada is still the most popular location for expats for many reasons. There are more restaurants, bars, cultural events, stores and medical facilities yet only 40 minutes from Managua which has everything including the international airport. While there are many expats, the expat population is still less than ½ of 1% of the local population. Within 2 hours you can be at many of the popular beaches. The expat community is strongly active in local affairs and in various foundation projects.
San Juan del Sur is a popular expat location though it tends to be a younger, more active crowd. It also has a very strong expat community with many foundation projects for those wanting to help the locals. Surrounding SJDS are many developments of beach front and rural communities. It has matured a lot in the past 15 years though many areas are struggling with the current socio-economic issue but then again, it is a good time to buy since prices are greatly depressed.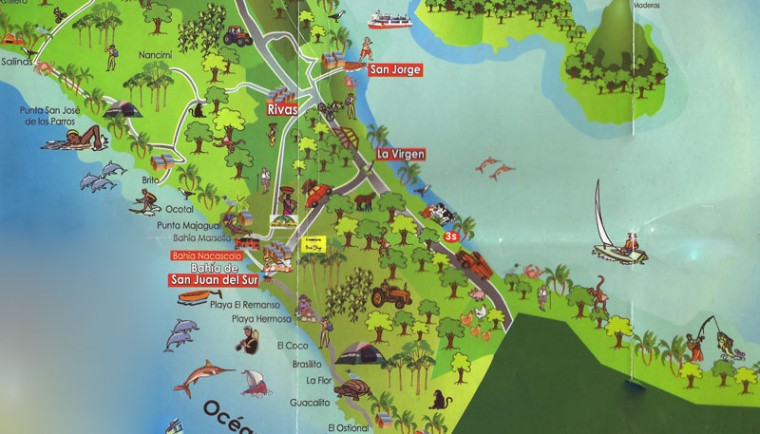 Managua has a lot of foreigners rightly so since it has a population of over 1.8million people. For a city that size it has a fairly small expat community since most of the foreigners work for the international corporations, NGOs, the various embassies or own a business. Still, Managua is the only place to live if you want nightclubs, theatres, major cultural events, malls and top medical facilities.
Granada, SJDS and Managua have a higher cost of living than other areas of Nicaragua and many of the restaurants charge tourist prices. One of the reasons for their popularity is that property has turned over more there than in other locations so the title process is a little cleaner and clearer. You can get good titles in most areas of Nicaragua except perhaps areas along the East Coast but the property lawyers in the big three areas are more experienced and the various city offices are more supportive of expat ownership. Be careful when buying any property though people have been screwed by expats or gringos more so than by locals.
To be fair, Leon should be thrown into this group. It is colonial, very artsy and home to some of the best educational institutions. The expat population is small but growing. It is only 20 minutes from Leon to the beach though the area is somewhat warmer than even Granada or SJDS. It is one of the few areas offering beach living within minutes of a major city. Homes are less expensive than Granada, SJDS or Managua from what I have seen.
Outlying Areas of Granada
A lot of people just look at the downtown or historical center of Granada but within minutes of Granada are areas just as cool and scenic as Esteli or Matagalpa. For example, living on the rim of the Laguna Apoyo gives you very cool nights and a view like the Swiss Alps. Some people choose to live on the dormant volcano Mombacho which has nights requiring a jacket or sweater and fantastic views of Granada, Lake Nicaragua and the Isletas. Just two miles outside of Granada going towards Nandaime, there is a small development called Valle Escondido. It is somewhat cooler and certainly breezier with great views of Mombacho. You could get by without a car since it is on the major bus route and taxis pass the entrance.
Or you could do what we did. We like Granada but the noise levels were getting to us and I wanted a million dollar view outside my bedroom window. We built our dream house just one mile outside of Granada going west. Even so, it is over 400 feet higher than Granada so somewhat cooler and a lot more breeze. We have 360 degrees of views with sunrise views over Granada, sunset views and Mombacho towers over the horizon. We now have a few neighbors. Five minutes from town yet country living.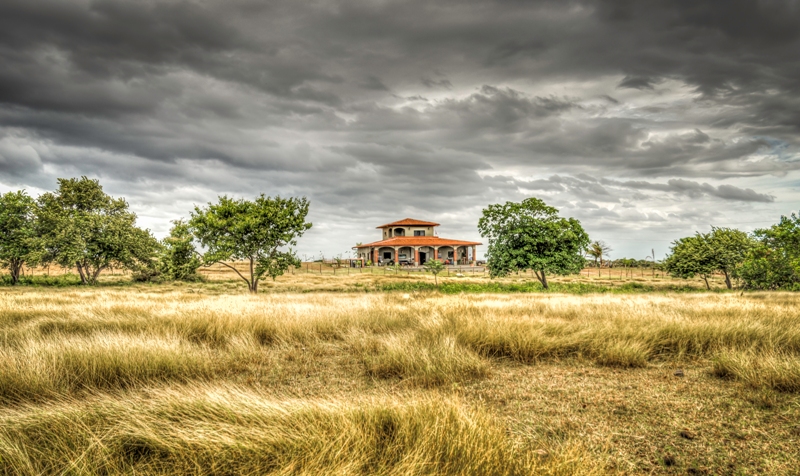 Want the island life but don't wish to be far out in the ocean? There are 365 beautiful islands in Lake Nicaragua just outside of Granada. Make sure you buy one of the higher ones since many of them disappear during a heavy rainy season. And the tax rules just changed so there are heavy taxes now when an island is sold.
Outlying Areas of Managua
The same could be said for the surrounding areas of Managua. Few people say they want to live in Managua but most expats visit the city at least once a month to get some things, catch a movie or attend a major cultural event. You can find anything in Managua somewhere. Would you like rural or small town living yet be within ten minutes of the big city? Or perhaps live rural but near the Nejapa Country Club where you can enjoy top level golf and tennis facilities with very reasonable fees?
I could live the solitary life but Amy prefers a richer social life and our marriage vows require me to give up a little to keep her around. For example, I love the Tecuantepe area just east of Managua. This is where the pineapple farms are and on some of those hills you can see the Pacific Ocean. Nice and cool yet close to Managua. I would approach one of those pineapple farmers, buy an acre of land and build a home there. Along the Carretera Masaya from Granada to Masaya to Managua there are many beautiful places to build or buy a home with some terrific views yet easy access to the big city.
Then there is the rest of Nicaragua of which I will cover briefly a few areas.
Masaya
Larger than Granada, closer to Managua, a little cooler yet a very inexpensive place to live. Few expats, which I don't understand, and much less touristy than Granada or SJDS. There is a lot of culture in this city and the people are very industrious. Many horse farms.
Pueblos Blancos and Nearby Areas
This includes Catarina (city of flowers), San Juan de Oriente (where the potters live), Masatepe (where much of the furniture is made), Diria (home of witchcraft and beautiful Laguna Apoyo views), San Marcos, Diriomo, Diriamba, Jinotepe and many other smaller communities. All of these communities are as close to Managua as Granada yet offer much cooler temperatures and lower costs of living. We enjoy just driving through these communities. Very few expats and the people seem very industrious. Good roads to these communities.
These are the places to live if you want solitude, immersion in the local culture yet proximity to the amenities of Managua. Buy a small farm, get a few horses and live a very good life. Diriamba is a farming community yet only 20 minutes from the beach. Horse parades throughout the year.
North and South of San Juan del Sur
This is where all the beach front developments are. There are all kinds of developments – golf course living, off-the-grid eco living, surf beaches, mini-estates, white sand, black sand, towering peaks and about anything else you could want. This includes the big names such as Guacalito, Gran Pacifica, Hacienda Iguana, Rancho Santana, Gran Pacifica and many, many others. One of my personal favorites is the Boquita area where you can purchase beach front for much less, enjoy some solitude yet there are many restaurants in the area. The roads are paved right to your property though water availability is a little iffy in some areas.
Rio San Juan
This is one of our favorite places to visit but it is a long ways from a major town. We visited here for the first time around 13 years ago and there are even fewer people there now than before. The Rio San Juan is a major river through the rain forest. It is actually cooler there than in Granada and the fishing is fantastic as well as boating, kayaking and hiking. You would need to be an adventuresome soul to live here and take a boat into San Carlos once a week to pick up supplies. If you want to check it out, stay at the Montecristo River Lodge or in Castillo.
And don't miss the nearby Solentiname Islands though may be a bit too isolated for most expats or locals to live. They are made up of four larger islands, each a few kilometres across, named, from west to east, Mancarroncito, Mancarrón, San Fernando and La Venada, along with some 32 smaller islands with rocky headlands which afford shelter to numerous aquatic birds. These islands are best known for the artists that live there. The painting below of the Rio San Juan is typical of the Solentiname art style.
Ometepe
The island of the twin volcanoes. It is the kind of place you visit and don't want to leave. We considered this but the one volcano is still active and you can't leave except when the ferries are running. Still, the people that live there, love it.
There is always rumors going on about Ometepe. First, the Pellas family was building a major resort there and some people believe the Chinese will build a theme resort there. Until that happens there are many nice hotels and lodges you can stay at. This is lake living at its best.
Mountain Areas – Esteli, Matagalpa and Jinotega
A few years ago we would not have recommended these areas for expats simply because there were so few expats around. That has changed and with great roads, there are very nice and inexpensive places to live. With a good road, Managua is not that far away anymore and buses run regularly. When we drive between Jinotega and Matagalpa we think we are in the Blue Ridge Mountains of North Carolina. Esteli is a large town (larger than Granada) with a lot of farms and agriculture. The best Nica cigars are made here. Jinotega is near the large artificial Lake Apanas of 51 square kilometers providing much of the hydropower for Nicaragua.
East Coast 
We can't recommend living on the East Coast though it is beautiful and still quite raw except for the hardiest of souls. We have visited a few areas there but the lack of roads and infrastructure make it an interesting place to visit but a little too rough for us. Problems with titles keep popping up but there are realtors in Bluefields so someone is buying. We hope to return soon to do some fishing since that is where the large rivers are.
Conclusion
Nicaragua really does have everything except snow. So few people look at locations outside of Granada, San Juan del Sur and the coastal areas. We have covered a few of the other major locations but there are many small communities all over the country. It all depends on what you are looking for. It is so important to visit many areas and then rent for a while because your priorities change and you may reinvent yourself after a while. This is what happened to Amy and me.
Some words of caution. Many of the expats that come here will state they do not want to be near other expats and want to immerse themselves completely in the new culture. And of course, most of us do want to learn about the culture here and have local friends. It is one of the reasons we chose Nicaragua – different enough to be interesting but not different enough to be bizarre. It is a poor country which creates cultural differences in itself and you will want to get together occasionally with people of like mind, education, background or whatever. On the other hand, you may find that some of the expats are harder to get along with than the locals. Not many expats have chosen Nicaragua as their new home but those that do, do seem to be a bit more independent than the average expat i.e. a lot of Type-A personalities. Nothing wrong with that but be ready to back up your opinion with some good arguments. So after you select the right location, make sure you have good neighbors.
If we had some more money we would probably own three small homes in Nicaragua: one on the ocean, one in the mountains and one near Granada. Of course, if we had that much money I would probably live for a month in another country then three months back in Nicaragua, go to another country for a month, etc. until one of us died or we ran out of countries (not likely at our age).