Nicaraguan Slang Dictionary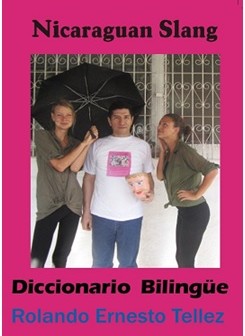 Many foreigners have studied Spanish in other countries, but when they come to Nicaragua, it is difficult for them to understand Nicaraguan colloquial language. Nicaraguans use many non-standard Spanish words and expressions. For this reason, I have published a new bilingual reference titled Nicaraguan Slang – Diccionario Bilingue, which is useful to both foreigners and nationals.
This dictionary is likely to become a bestseller in this country, because Nicaraguan informal language is very colorful and the increasing number of international people. Also, curious students of English are interested in this book: they may find interesting and funny meanings. The foreword warns the reader about the context in which some words could be used.  So, their use in a formal setting may not be appropriate, causing raised eyebrows.
This dictionary contains more than five thousand words and phrases (slang) in Nicaraguan language, standard Spanish, and translation into American English. This language contained in this dictionary is used on the streets, markets, bars, buses, stadiums, public places, etc.
On this Work, I have to acknowledge the participation of 70 students-teachers at the National Autonomous University of Nicaragua (UNAN). Besides giving their input, students discussed and determined the semantic fields or meanings. This useful dictionary is available at Lucha Books and Convento San Francisco in Granada, at the International Airport, Pablo Antonio Cuadra Cultural Center, and other bookstores in Managua, Arte and Melodías shop at the craft market in Masaya, and UNAN-LEON Librería, etc.
From academia and different institutions such the government, church, media, we prescribe the use of formal language, but informal language is a creative tool used by human groups, in order to identify themselves and express their needs and emotions. On human communication, every slang dictionary reflects a group or sub-cultural group with its own particular ways of saying things, depending on their social contexts.
Once words are written, they tend to be more permanent. However, words may acquire other meanings or disappear as time goes by. Several books have been written in Spanish about Nicaraguan vocabulary, but this is the first dictionary containing the closest equivalences in both Spanish and English. Finally, this Work is another contribution to improve communication. More and more people seem to be interested in learning about cultural aspects of different countries in the global village.
Writer & Translator                                        www.nicaraguanbooks.blogspot.com
Rolando Ernesto Tellez