Granada Market History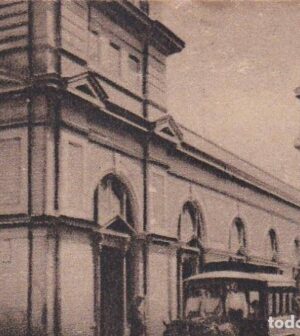 As the market where it was situated was too central, the municipality thought it should be moved elsewhere. It was a while and after shuffling, you were agreed to do so at the end of the street of Chamorro, heading south, street crossed. Doña Ana Ruiz was the owner of much of that apple and with her negotiation was made for that building pudding grenadines made valuable native among them we can quote Don Francisco Solórzano Zavala who contributed to the sum of 2000 pesos like all this was insufficient on May 2, 1873 Don Joaquin Zavala and Don Emilio Benard were commissioned to negotiate a loan of 12000 pesos on behalf of the municipality.
Later the municipality authorized municipal trustee Crisogono Mena and Don Manuel Sandino to enter into a loan deal with Mr Marcia Vaugham and Dr. Juan Ignacio Urtecho.In the first and second clauses it was established that Vaugham and Urtecho were forced to give the municipality the money necessary to continue and conclude the construction of the first half of the market, according to the plane raised by Mr Andrés Zapata, having borrowed this commercial firm , up to the amount of 89242 pesos and 95 cents that was the value of the construction.
The first stone of the market was put by President Evaristo Carazo who came to Granada, on the occasion of the Agostinas festivities. It was August 15, 1888. the parties were very encouraged by the presence of the president with his entire cabinet. The inauguration took place on March 25, 1890, being mayor of pomegranate Doctor Juan Ignacio Urtecho. but the work had not been completed having reached the final conclusion on September 20, 1892.This half and minced included the facade and main cannon, the western half of the two north and south wings, the large tinglado of the center and the first two courtyards with their runners.
To expand the crossroads street, heading south. previously called Chamorro in tribute to Don Frutos Chamorros, it was arranged that the construction of the market will begin with the wing of the Poniente. The stone needed for these jobs was brought from Posintepe, for which purpose the walk that would exist and access to the public trail located in Palmyra was expanded. This is part of the history of the Granada market. Granada, Nicaragua, Alejandro Barberna Perez