Esperanza August 2020 Newsletter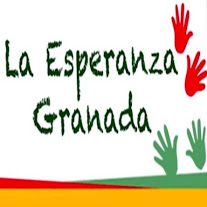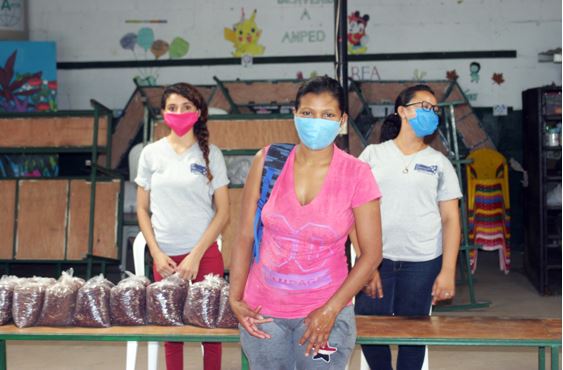 Dear friends of La Esperanza Granada:

While it looks like we are having a lost year with time going by very slowly, things are progressing despite the ongoing challenges of the difficult financial and health related realities in Nicaragua. With the total absence of tourists, Granada is suffering, as many employees lost their jobs and have joined the ranks of the unemployed.
 
At La Esperanza we have been thinking hard about how best to serve our children and youth. For the University students we continue with periodic trainings focusing on life skills. For our regular participants in the Learning Centers we started a small but impactful food distribution program. We give each family 12 pounds of rice and 6 pounds of beans every other week. The families are incredibly grateful for the sponsors of this program which is providing a real lifeline in this difficult time.
 
According to recent reports on Covid-19 in Nicaragua, the number of new cases has decreased. Public schools have reopened after a break and there is an effort towards getting the students through the current school year ending in November. We will support this effort by opening the learning centers and providing the high school reinforcement program.  There is an extremely strict safety protocol for all the children and their parents that must be followed to attend. The educators and the parents have been trained and are practicing the safety procedures. Even though we can only accommodate a small number of children at a time with the safety protocols, we are hopeful we can contribute towards getting the La Esperanza Granada regular students through their school year. 

With this reopening in mind we are extremely excited to announce that a generous donor is contributing $5000 to a matching grant to get the centers up and running again! This is a chance to double your donation and support the kids achieve their school year!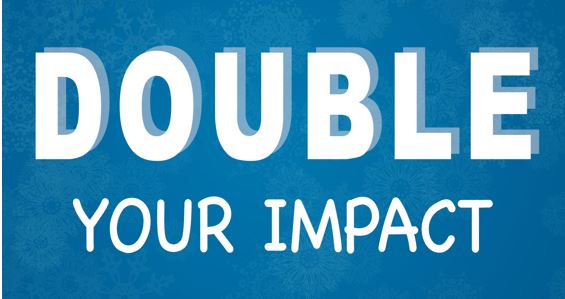 GREAT NEWS! 🙆🏼🙌🏼🎉  A generous La Esperanza donor has launched a challenge for all of us. He has offered to match all donations up to $5000 for the re-opening of the learning centers.

His commitment is to match any donation received with an equal amount up to $5000 for the month of August.

This means any donation will be doubled starting today! 

      
With this matching grant, we can pay for the cost of safety items, such as thermometers, sanitizers, masks, gloves, and the many items required to stay safe. We will also buy supplies for the kids such as notebooks, paper, pencils, art supplies and much more! Your donation will directly benefit the 175 students that will be at our learning centers! A heartfelt THANK YOU from all of them!


Learning Centers
We have surveyed the parents of our students who overwhelmingly support reopening the centers. Parents are worried about their children losing the school year and with the past months of receiving rice and beans, they have confidence in the safety protocols that La Esperanza has in place.

Our approach is  to put safety and health first. All Centers will open with a limited number of students at any given time. We will focus on wearing masks, distancing, hand washing and taking temperatures.
 
While we will always have concerns about the health of the children, we also want them to have a regular life. The virus-related challenges will be with us for the foreseeable future and finding solutions to provide learning and educational opportunities in a safe environment is at the heart of La Esperanza Granada. While distance learning is a viable option in many countries, unfortunately our children do not have access to computers or the internet outside of the Learning Centers.
 
We will keep you posted of the progress of our efforts but have listened to the health experts, parents,  the children and the educators that they are all very excited to go back to learning together.
Rice and Beans Program 
 Thank you for the amazing contributions to the rice and beans program. We have been able to meet our regular students' family's needs for rice and beans for the past three months.   

Families tell us, what it means for them to receive this help:

"A wonderful help because it benefits us, the situation is hard now and this is a great help to my family since there are five of us, and my dad is not working. We're surviving because my mom sells atol." Jose Ramon Garcia

"This is a blessing. I thank all of you who help us in these hard times so that we can support ourselves." Maria Fatima Aguilar Mena

"Thanking God and La Esperanza for a great help in these difficult times, with faith in God that everything normalizes so that children return to school and do not miss the school year. Thanks a lot." Bety Garcia
Clean up
 Philip and Alexandra, volunteers of LEG, have been very concerned about the pollution and all the garbage that surrounds the shore of Lake Cocibolca in Granada. Phil had the fabulous idea to go and do some clean up with the educators and staff members. As part as our life skills program, we want to instill awareness about environmental protection and sustainability.

Educators and volunteers have been picking up garbage from the coast each Monday and Tuesday of the month. We make sure to follow all the safety measures such as keeping social distancing, wearing masks and hand washing.


THANK YOU FOR YOUR DONATIONS! Donations: Christopher Kondas $25, Nigel Smith $50, Maura Farrelly $120, Janusz Szubert $100, Sara Begona $5,Mariska Lievaart $100, Carly Castillo $80, Suzzane Carlson $100, Anastasia Alvarado C$500.

Again, thank you so much to the many friends of La Esperanza Granada!
Stay safe. 

The Esperanza Granada Team.
Visit our website:
 www.la-esperanza-granada.org
Join us on Facebook
Our email address:
[email protected]


Our mailing address is:
La Esperanza Granada
Calle Corrales, Costado norte del convento San Francisco
Granada 40000
Nicaragua