Dear Mia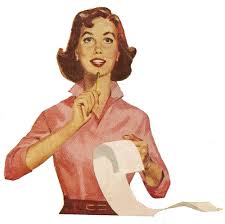 Hi! My name is Maria Auxiliadora Chamorro Ortega Rodriguez Mena but you can just call me Mia. I will be helping this newsletter by answering letters that need a Nica perspective. Darrell is OK but he really does not understand a lot about our culture here in Nicaragua.
Please feel free to write to me.
Here is the first letter:
Dear Mia,
My wife and I fell in love with Nicaragua on our first visit and decided to build our home here. It took a long time but we finally finished the home and recently moved here to start our new lives.
Shortly after our arrival, my wife ran off with the cuidador (caretaker). I really do not know what to do and hope you can help me cope with this.
Regards
Distraught in Nicaragua
=========================================================
Dear Distraught,
Yes, I understand how you feel. I had to look for a very long time for a good cuidador myself then for you to lose him so quickly.  You might try placing a classified ad in this newsletter. Unfortunately, if he should return, you will owe him his pro-rated vacation pay and his aguinaldo (13th month bonus). If he agrees to come back to work you should try very hard to make him happy.
Hope this answers your concerns.
Sincerely
Mia